Kitty Power Paws Plush Furniture
1/4/2018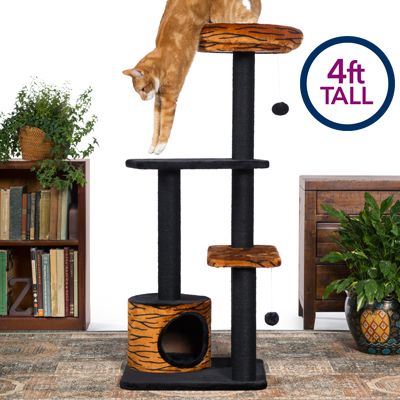 "Prevue Pet Products
offers its
Kitty Power Paws Plush Furniture Line.
The designs are extra plush and easy to assemble and include features such as day beds, platforms, dangling soft toys on elastic twine, multiple scratching posts with durable jute rope, and hideaways. The products' graphic cartons and Knock-Down design provide for easier store display, allowing customers to see what the assembled product looks like right on the box. The furniture is compact and efficiently packaged to reduce shipping costs, product damage and waste. Designs include Leopard Terrace, Play Palace, Tiger Hideaway, Shag Hideaway, Leopard Lounge, Tiger Tower, The Ritz and Sky Tower."
For the full web article click
here
.