Bird Toys Worth a Peek (or a Peck)
1/4/2018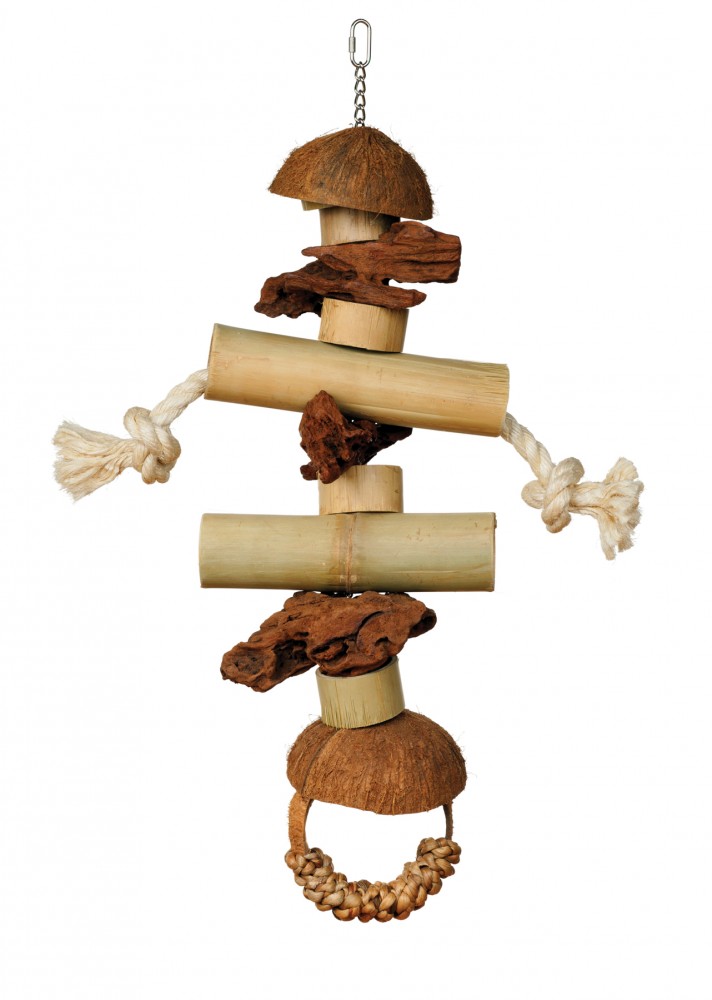 "Celebrating big birds, renewable resources and toys that keep brains busy.
A green, yellow and pink conure hangs upside down and bobs like a loon, joking "New feathers, who this?" on his adoption sheet. Loops is waiting for a forever home, and passes the days in Chicago with some of his pet store's best toys: shells to nibble, tassels to play with and paper to shred. See what Loops is up to and use it to inspire the kinds of toys you stock for goofy, athletic birds and those who are more sedate but up for a good time.
Gorrila
Prevue Pet Products
KEY FEATURES: Big bird toys can be sustainable too. This one is made with banana stem rope, sisal, coconut shells, bamboo and mangrove wood.
SALES TIP: Explain that mangrove wood is rugged, textured and durable enough for large birds.
For full article click
here
.