FURnished in Style
1/11/2018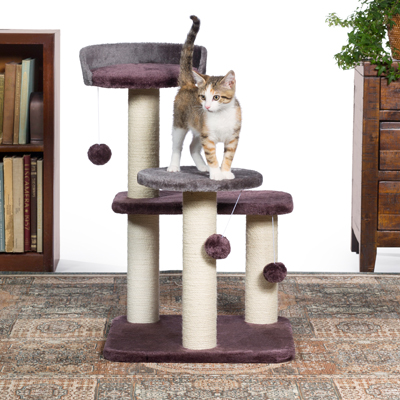 Pet safety is another major factor manufacturers like
Prevue Pet Products
are trying to address through smart design.
"Like any parent, safety is the No. 1 concern of pet parents, and it's our No. 1 focus as manufacturers as well," says Jason Savitt, president of the Chicago-based company. "While price is a major factor for consumers, most pet parents don't mind spending a little more to ensure that their pet is protected from predators, harmful materials and anything else that could endanger their health."
Prevue Pet Products offer a range of pet furniture and accessories for cats and dogs as well as birds, rabbits and other small pets. The cat hideaways and towers come in a variety of heights to encourage cats of all ages and abilities to play and stay active.
To read the full Pet Business article click
here
.