Industry Roundtable: Small Pets, Big Changes
3/11/2019
Prevue Pet Products CEO Jason Savitt was recently featured in Pet Product News.
"Pet Product News: As we start the calendar on 2019, what are the latest trends in the industry for small mammals?
Jason Savitt: Small pets were once for small children only. The industry focused on designing homes and accessories in bright colors to appeal to kids. Millennials have really changed the game, as they made small animals—and unusual small animals, at that—popular pets for adults too. The two biggest trends in small animals are more neutral [home-design friendly] cages and pet homes with tighter wire spacing to accommodate a variety of small pets including sugar gliders, chinchillas and hedgehogs, as well as the more traditional pets like hamsters, guinea pigs, rabbits and ferrets.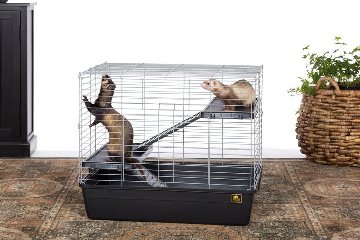 ...
PPN: Let's turn our attention to birds. What are people buzzing about?
Savitt: Whether it's in the home or on the go, bird parents are spending more time with their pet birds. From buying several cages and play stands to put in multiple rooms in the home (to always be with them) to travel carriers, birds are becoming companion pets more than ever before.
...
PPN: How has your company responded to the trends of bird owners?
Savitt: For Prevue, this means focusing on design and style with home décor in mind, in addition to function and safety. Prevue has several new styles coming out in 2019 that were designed with different birds' needs in mind, but also look fabulous in the home, like our new Sonata line. We also have a new travel backpack for medium to larger birds to keep them safe and comfortable on the go, and [it is] easy for the bird owners to carry.
...
PPN: How do you stay up-to-date on trends and ensure you are providing what your customers want?
Savitt: Prevue is always tracking trends, and our customer service team takes time to really listen to the needs and suggestions of our customers.
To read the full artical click
here
.