Adult Ferret Home & Travel Carrier
6/12/2019
Prevue Pet Products was recently featured in Pet Product News: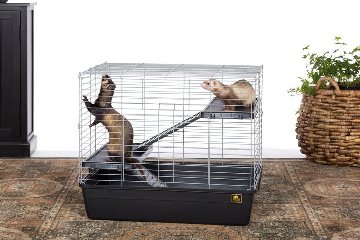 "Prevue Pet Products' Adult Ferret Home & Travel Carrier
is a versatile starter home and travel cage for an adult ferret. With plenty of room and multiple levels to explore, romp around or curl up in, this cage also has handy carrying handles and an extra-secure door to protect curious critters whether at home or on the move. It features two nonslip ramps and two platforms. The cage is 27 in. long by 17.5 in. wide by 23 in. high."
To visit the feature website click
here
.