Natural Wood Perch 23.25" x .875"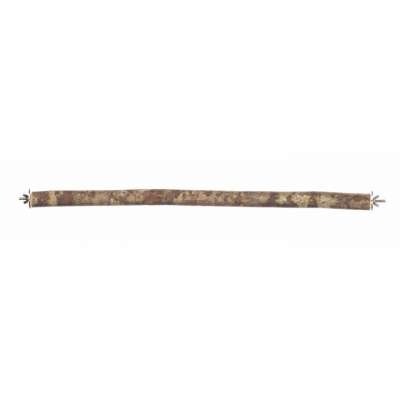 Model Number: 1045
Product UPC Number: 048081010457
All-natural sterilized branches
Eco-friendly and sustainably harvested
Natural branch with varying diameter is great for foot health
Adds a natural element to the cage environment
Bolt-on attachment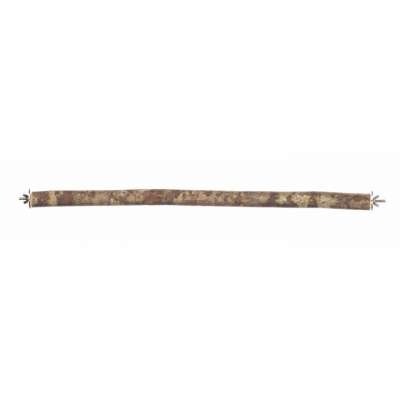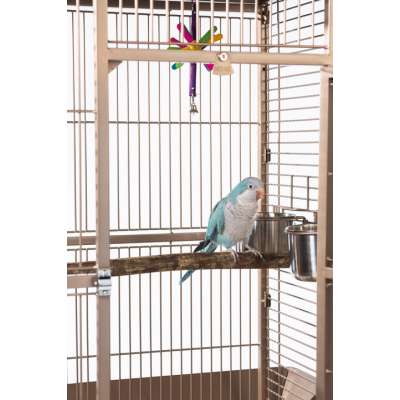 Prevue Pet Products Natural Branch Perch 1045 is made of all-natural sterilized branches. Add a natural element to your birds' cage environment with this eco-friendly and sustainably harvested perch. Each item is unique, and the uneven surface and varied diameter give your birds' feet an ergonomically friendly work-out to help prevent bumble foot. Designed to fit Prevue's #98100 Parrot Playtop, #3352 Park Plaza, #34521 Dometop, #3141 Pagoda, #3152 Playtop series of cages. Includes easy-to-install bolt attachments on both ends. Measures 23 1/2" long with a variable 13/16" perch diameter.