King's Court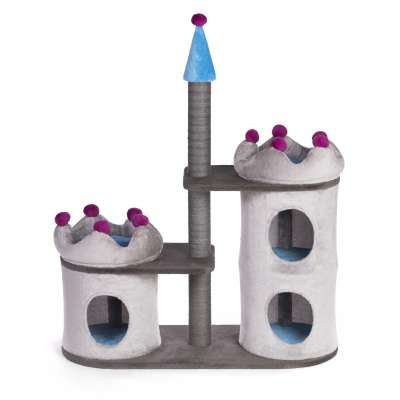 Model Number: 7351
Product UPC Number: 048081073513
New Item!
Large cozy day bed with plush bumpers
Jumping terraces
Jute scratching posts for healthy paw exercise
Plush pom poms
Cozy hideaway with breathable fabric
Soft fabrics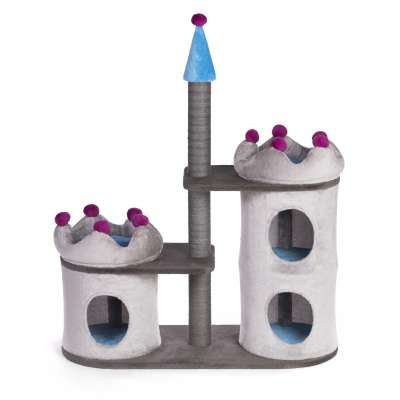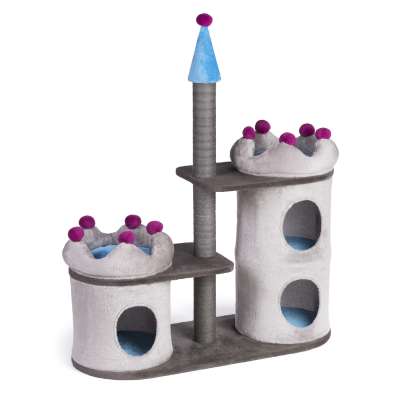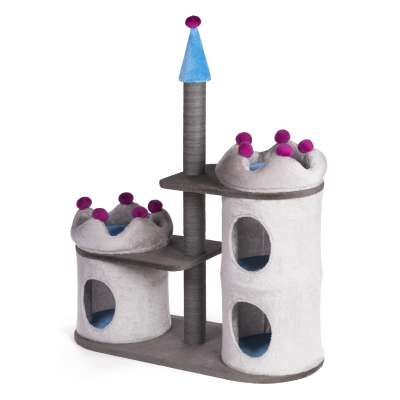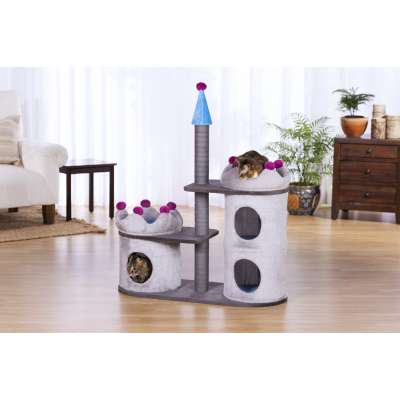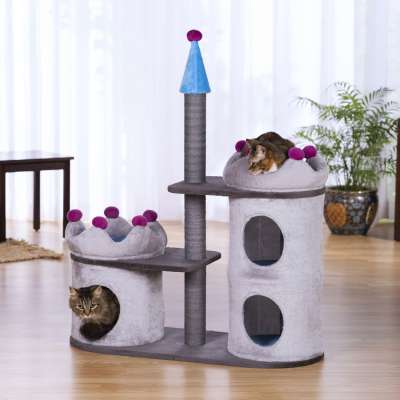 Prevue Pet Products King's Court 7351 gives your pet a regal spot to rest and play. Two velvety soft pillows sitting atop this castle-themed furniture provides the perfect place for your cat to sleep, lounge and survey their kingdom! Watch your kitties engage in energetic activity – playing with plush pom poms and leaping from the majestic platforms. Jute rope scratching posts offer an appealing texture to cats, curbing inappropriate scratching behaviors and saving your sofa. This plush cat furniture encourages exercise as your cat scratches, stretches, grooms nails and strengthens their paws. Three cozy hideaways give your cats a designated space to relax. Ideal for multiple-cat homes, our whimsical King's Court in gray, light blue and bold shades of fuchsia is a multi-level, multi-purpose cat tower that is sure to add a delightful presence to any room! Prevue Pet Products King's Court 7351 measures 37 3/4" long, 16" wide, 46" high. Home opening is 7" diameter.
| | |
| --- | --- |
| Inner Pack | 1 |
| Unit of Sale | EA |
| Overall Size | 37 3/4" L x 16" W x 46" H |