3-Box Stuff & Hide
Model Number: 60246
Product UPC Number: 048081602461
New Item!
A Playfuls™ Forage & Engage toy!
A variety of materials keeps your bird engaged and stimulated
3 paperboard boxes stuffed with colorful paper strips to satisfy plucking, preening and nest-building instincts
Jute rope for biting and untying provides beak and tongue engagement
Hardwood blocks for biting, chewing and pulling increase beak and claw coordination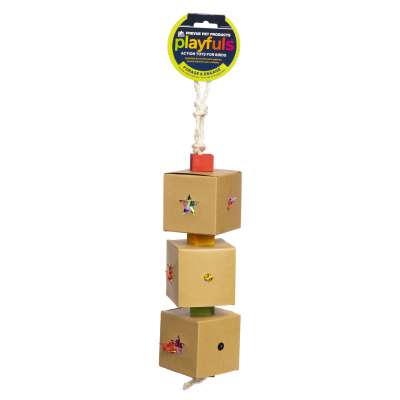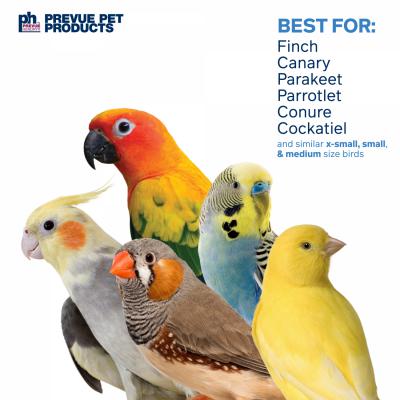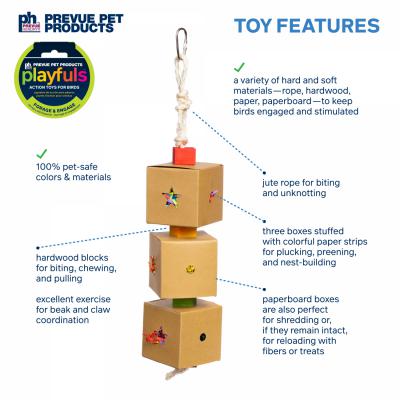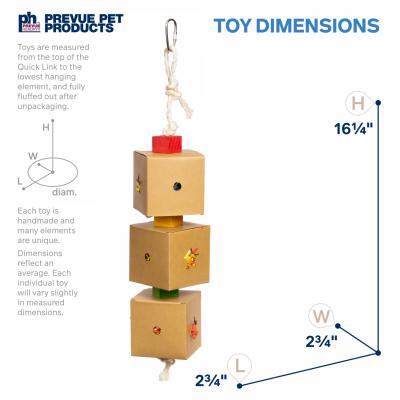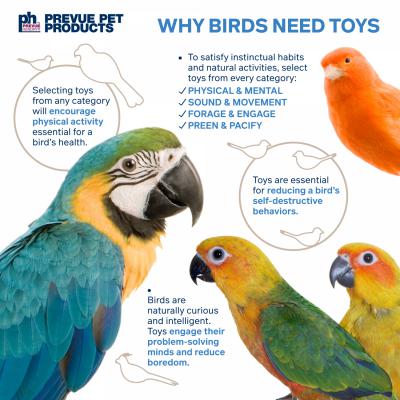 Playfuls™ 3 Box Stuff and Hide 60246 Bird Toy from Prevue Pet Products is an engaging multi-sensory activity toy designed for small to medium-sized birds. This toy aims to entertain and engage birds on various levels.
The Forage and Engage aspect of the toy focuses on your bird's natural instinct to search, root, uncover, extract, and collect. By providing opportunities for these behaviors, the toy engages their problem-solving nature and mental stimulation. Replenish the toy with fibers or add treats and foods to further delight their senses.The toy measures approximately 2 3/4" long, 2 3/4" wide by 16 1/4" high. Since the toy is handmade, there might be slight variations in shape and size. As always, it's essential to supervise your bird while they're interacting with the toy. Regularly inspect the toy for signs of wear or damage, and replace it when it becomes used or worn out to ensure your bird's safety and ongoing engagement.