Small Animal Tubby Multipack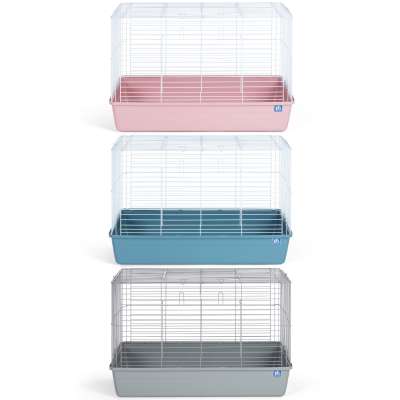 Model Number: 3523
Product UPC Number: 048081035238
Top and front panel access doors
Snap-off mesh
Deep tub to contain bedding & debris
Powder-coated mesh
Cases includes assorted colors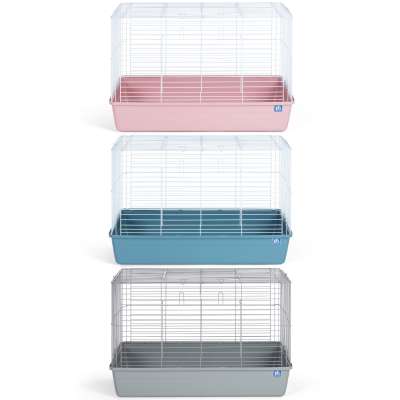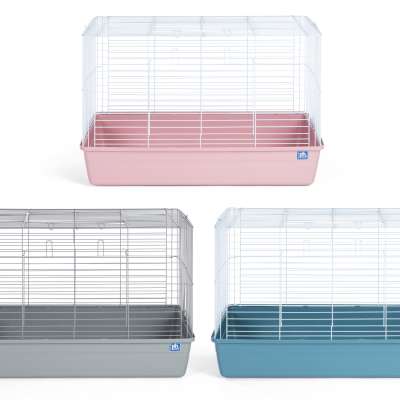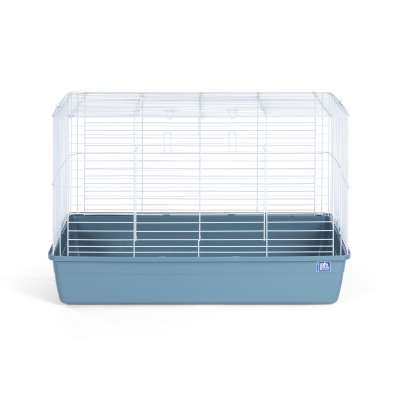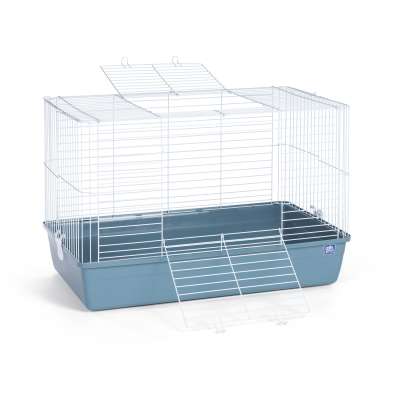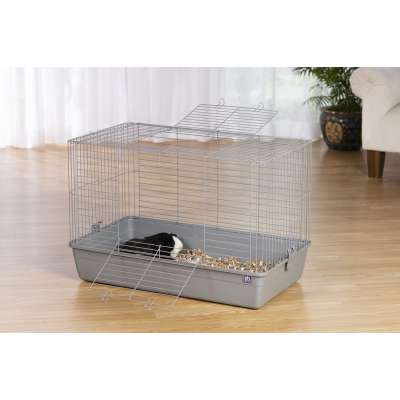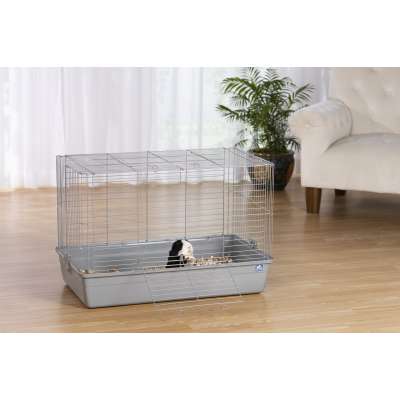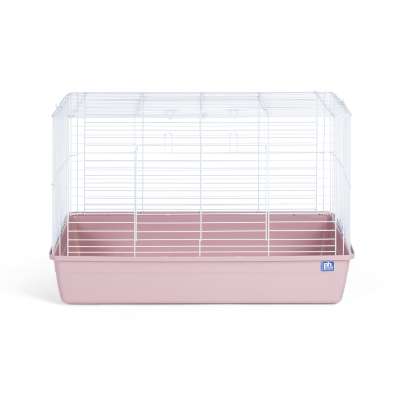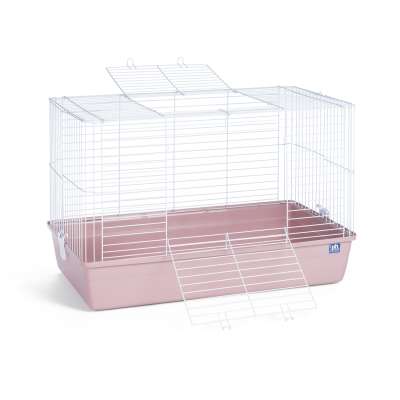 Prevue Pet Products 3 pack of Tubby #523 are deep tub bird cages that feature white mesh which snaps securely onto a 6 ½" deep tub that helps contain mess. The top opening and front opening doors provide plenty of access to pets and the white powder coated mesh is easy to wipe clean. Our 3 pack Medium Small Animal Tubby measures 33 1/4 inches long, 18 3/4 inches wide, 22 1/4 inches high with 1 inch wire spacing.
| | |
| --- | --- |
| Wire Spacing | 1" |
| Inner Pack | 1 |
| Material | Non-toxic and pet safe powder-coated steel mesh with plastic tub. |
| Multi-Pack | |
| Unit of Sale | CT |
| Color | Pink, ice blue, gray |
| Cleaning | Wash cage regularly with a mild soap, warm water and Prevues non-abrasive #109 Cage Scrubber. Dry thoroughly. Do not dry tubbie in the sun, as it can warp. |
| Overall Size | 33 1/2" L x 18 3/4" W x 22 1/4" H |
| Animal Sizes | Small, Medium |
Prevue Pet Products does have replacement parts available for this item. Some, but not all of the specific replacement parts available are listed below. If the specific part that you are looking for is not listed, it does not mean that it is not available, but could mean that we do not have a specific part number assigned to the part. If you are looking for replacement parts for this item, or have any questions or comments, please fill out the Customer Service Form referenced below. Our customer service representative will get back to you and assist you with your request. Please allow 24-48 hours for a customer service representative to return your inquiry.