Block Rock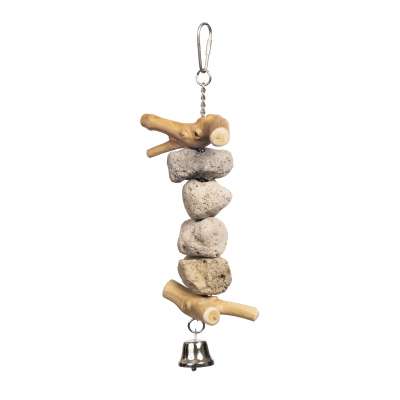 Model Number: 60240
Product UPC Number: 048081602409
New Item!
A Naturals™ Sound & Movement toy!
Delightful bird-safe bell makes pleasing sounds as the bird interacts with the toy
All-natural, sustainable hardwood branches (coffeawood) and pumice stones
Pumice stones keep beaks and nails strong and manicured
Regularly observe pets with toys and accessories and remove item when worn or damaged
An ideal toy for medium-size parrots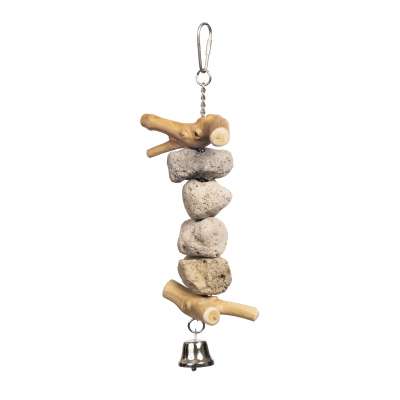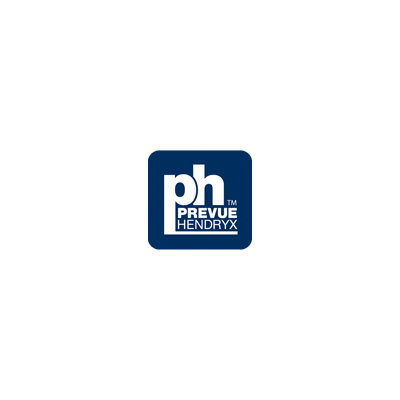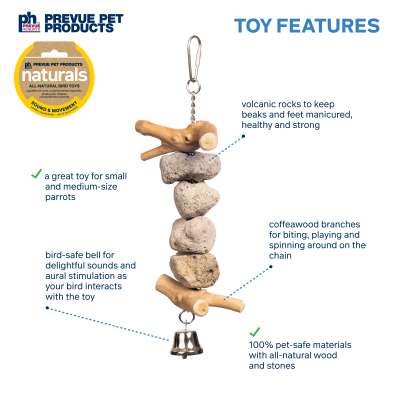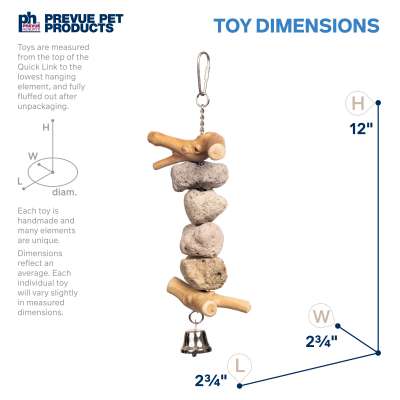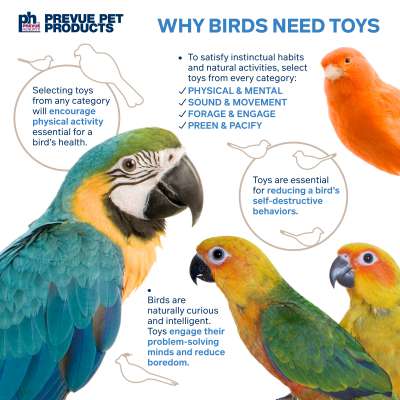 Prevue Pet Products offers (#60240) Block Rock, a Naturals™ Sound & Movement bird toy which is ideal for medium-size parrots. The hardwood branch segments are ideal for keeping beaks and claws strong, and pumice stones are natural beak and nail grooming materials. The bird-safe bell provides delightful sounds as the toy is being tugged and plucked. The hardwoods and stones are 100% natural, sustainable materials and all toys are hand-assembled. This means toys will vary slightly from listed dimensions of approximately 2 3/4" length and width by 12" long, from top of quick-link to bottom of toy. As always, supervise pets at play and remove toy when worn or damaged.
| | |
| --- | --- |
| Material | Made of pumice stone, coffeawood, quick link and pet-safe metal chain and bell. |
| Unit of Sale | Each |
| Warnings | Always supervise pets at play, especially with new toys and accessories. Inspect toys and accessories daily. Remove items which are worn or damaged. |
| Color | Natural |
| Cleaning | Inspect all toys and accessories on a daily basis. Wipe clean with a soft, damp cloth as needed. Dry thoroughly before replacing in the cage environment. |
| Overall Size | 2.75"L x 2.75"W x 12"H |
| Animal Sizes | Medium, Large |