Cluster of Fun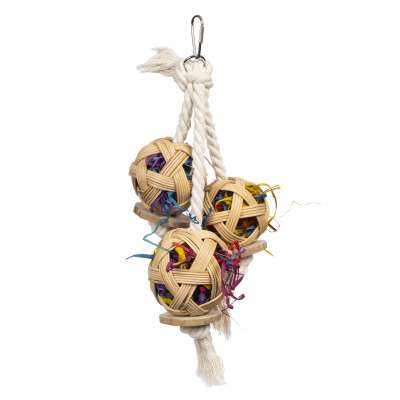 Model Number: 60241
Product UPC Number: 048081602416
New Item!
A Playfuls™ Forage & Engage toy!
Fun and engaging clusters of pluckable fibers
Replenish with new fibers when original contents have been depleated
Satisfies plucking, extracting, and nest-building instincts
Ideal for small and medium-size birds
Regularly supervise pets with toys and remove items that are worn or damaged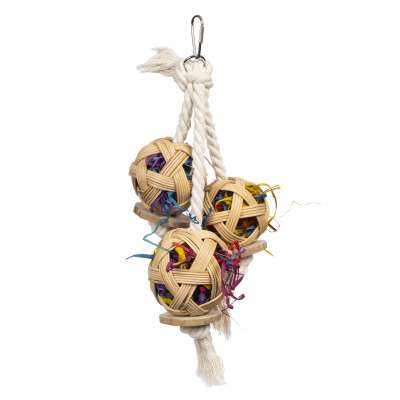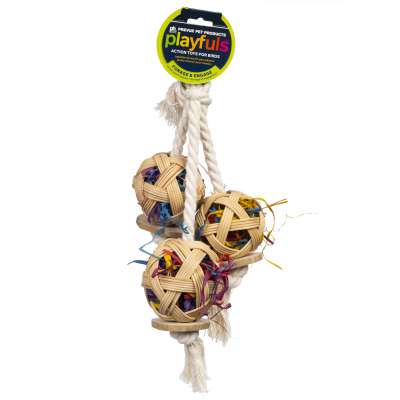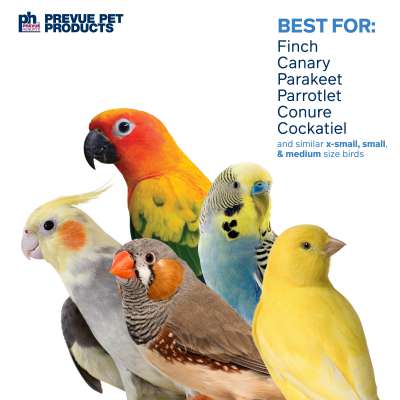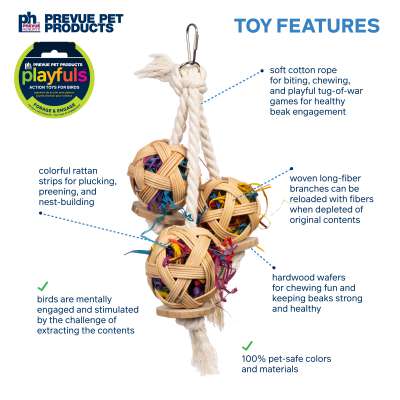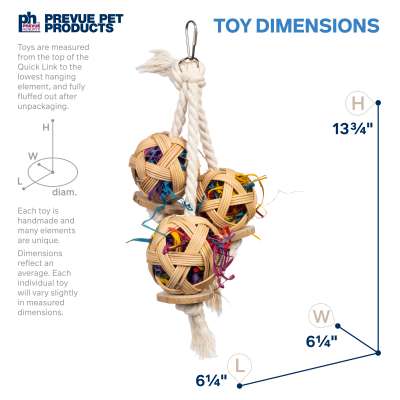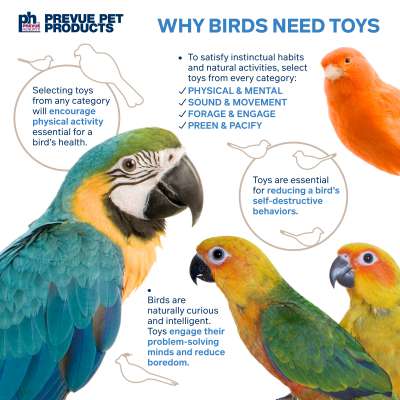 Playfuls™ 60241 Cluster of Fun from Prevue Pet Products is a multi-sensory activity toy, designed to entertain and engage birds or small animals on all levels. Forage and Engage toys emphasize your pet's need to search, root, uncover, extract and collect. Have fun with your pet by adding special treats to this toy - it will delight and engage your feathered friend! Your bird will delight in the physical and mental challenge of pulling, plucking, and extracting the fibers from the woven ball clusters. The interaction satisfies a bird's instincts for foraging and nest-building and provides engaging, mentally stimulating activity. The cotton rope is also a comforting material to bite and tug. Materials are 100% natural and bird safe. Hand-made in Indonesia. Measures approximately 6" long, 6" wide and 15" high. As always supervise your pet at play. Inspect toy regularly and replace when used or worn.
| | |
| --- | --- |
| Inner Pack | 24 |
| Material | Cotton rope, colorful paper strips, natural vine (ball shapes) |
| Unit of Sale | Each |
| Warnings | Always supervise pets at play, especially with new toys and accessories. Inspect toys and accessories daily. Remove items which are worn or damaged. |
| Color | Natural material colors with multicolored fiber strips |
| Cleaning | Inspect all toys and accessories on a daily basis. Wipe clean with a soft, damp cloth as needed. Dry thoroughly before replacing in the cage environment. |
| Overall Size | 6"L x 6"W x 15"H |
| Animal Sizes | X-Small, Small, Medium |