Plucky Pyramid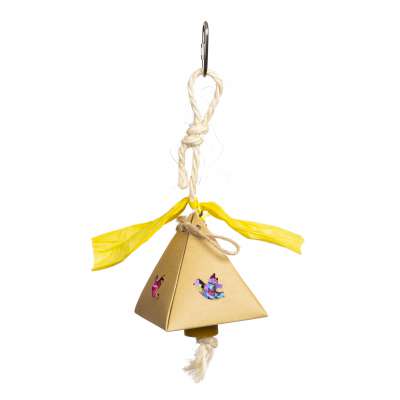 Model Number: 60244
Product UPC Number: 048081602447
New Item!
A Playfuls™ Forage & Engage toy!
A carton with cutouts, filled with paper strips to satisfy foraging and nest-building instincts
Replenish with fibers or treats when original contents are depleted
Toy swing and sways when plucked, adding an additional level of engagement
An engaging, mentally-stimulating toy as birds are challenged to extract the enclosed paper strips
Ideal for small and medium size birds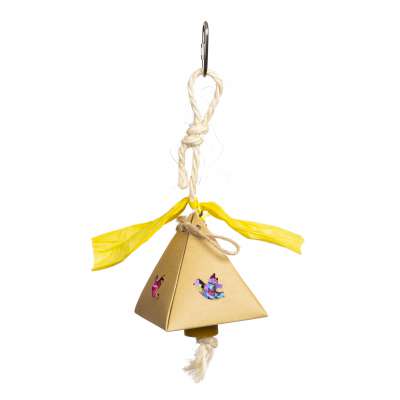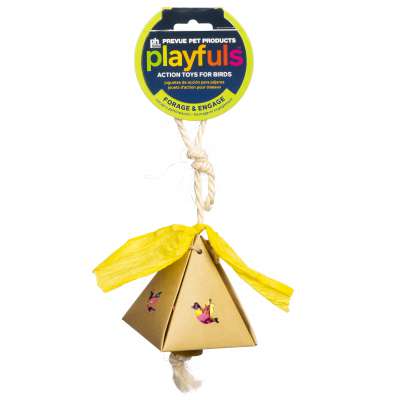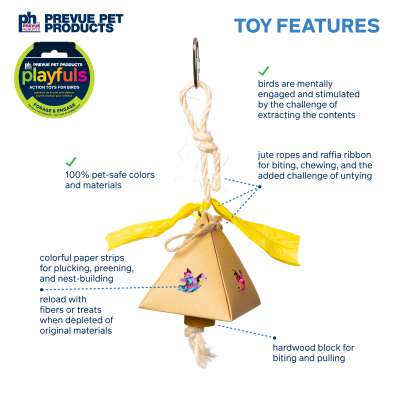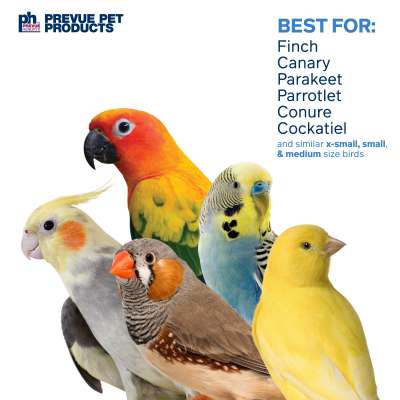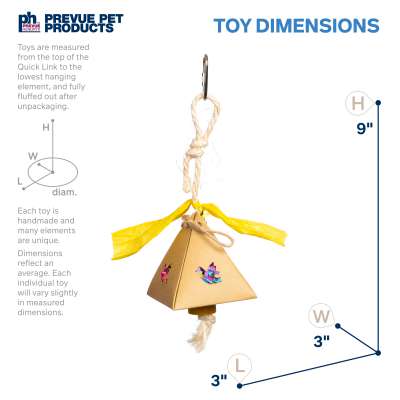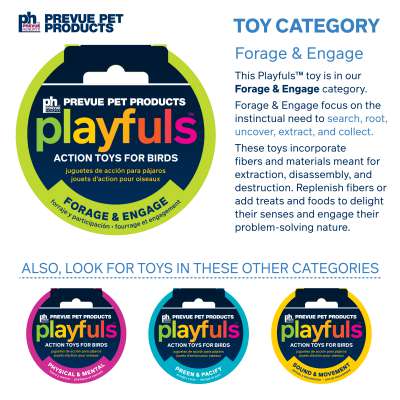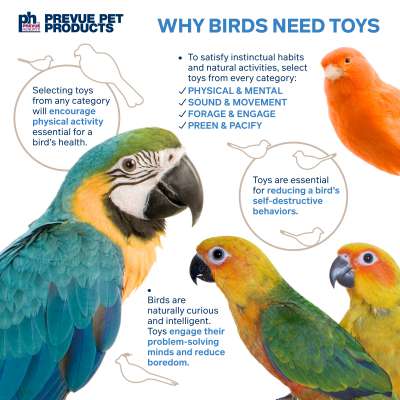 Prevue Pet Products 60244 Plucky Pyramid is a Playfuls™ Forage & Engage bird toy, ideal for small and medium size birds. Hand-made from folding carton, paper and sisal rope. The carton is packed with pluckable, extractable paper ribbons to engage birds and satisfy foraging and nesting instincts. The toy will swing and sway as materials are plucked, adding a delightful visual attraction and physical challenge. The carton can be replenished with fibers and treats when depleted. Toys are handmade, and each toy will vary slightly in measurement from the listed dimensions of 3" long, 3" wide by 9" high, from top of quick-link to bottom of toy. As always, supervise pets at play and remove toy when worn or damaged.
| | |
| --- | --- |
| Inner Pack | 18 |
| Material | Folding carton, paper, rope. |
| Unit of Sale | Each |
| Warnings | Always supervise pets at play, especially with new toys or accessories. Inspect toys and accessories daily. Remove items when worn or damaged. |
| Color | Beige, yellow |
| Cleaning | Inspect all toys and accessories on a daily basis. Wipe clean with a soft cloth as needed. Dry thoroughly before replacing in the cage environment. |
| Overall Size | 3"L x 3"W x 9"H |
| Animal Sizes | X-Small, Small, Medium |