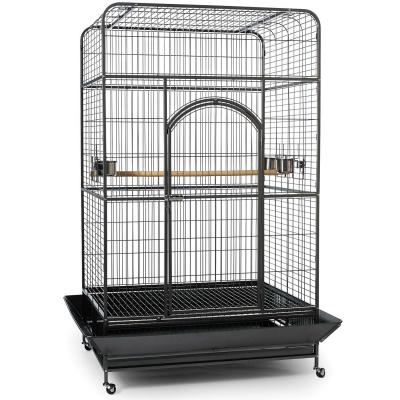 Empire Large Bird Cage
Model Number: 3157
Product UPC Number: 048081031575
6 1/2-ft tall! Our largest cage!
Wrought iron construction with roomy square top
Remove interior floor grille to add 10" more of interior living space
Large 20"L x 43"H double-locking front access door
Easy-to-assemble slip-in mesh panel construction, with flathead hex bolt parts assembly that birds cannot unscrew
Food/water cups are held securely in place and cannot be tipped or removed by birds
Pull-out grille and debris tray for easy cleaning
Cage stand base features easy-rolling casters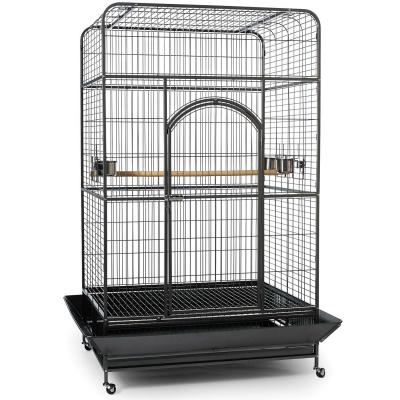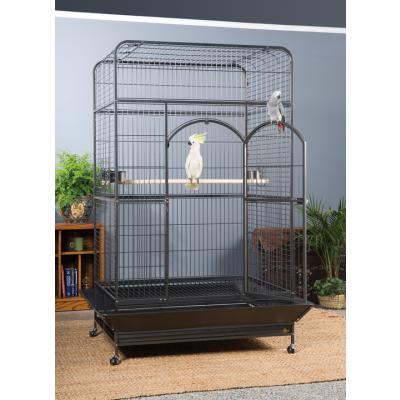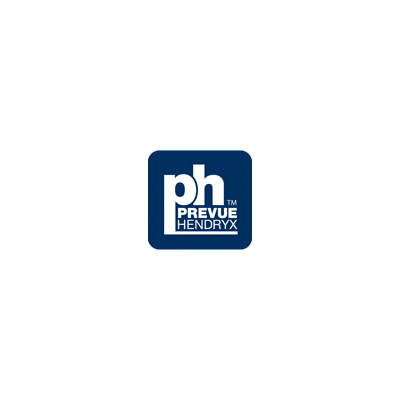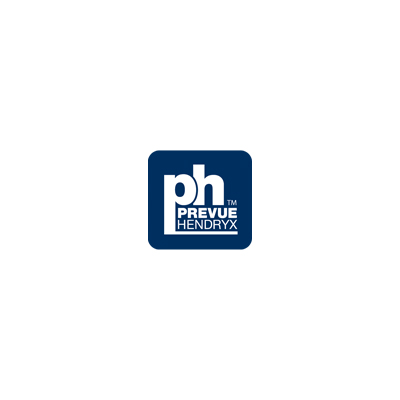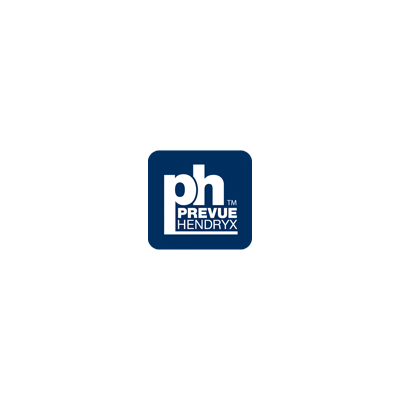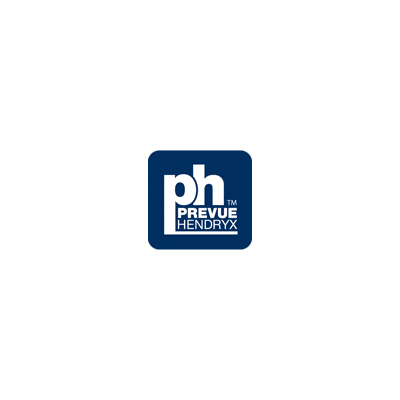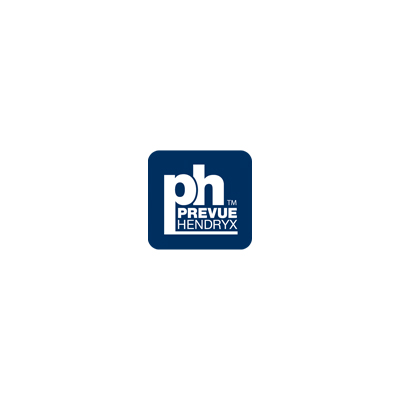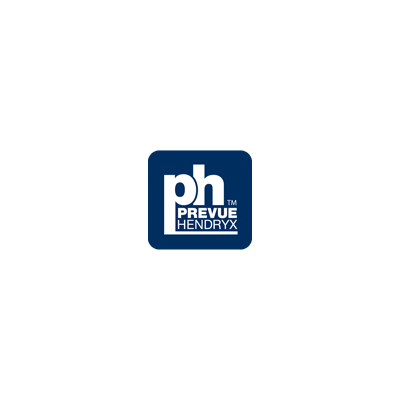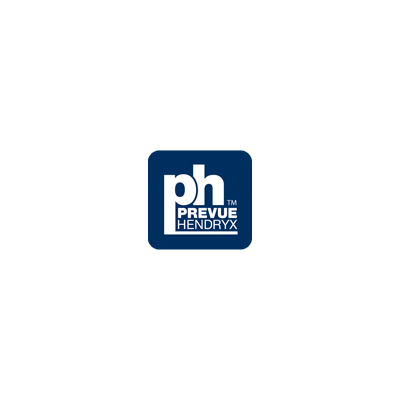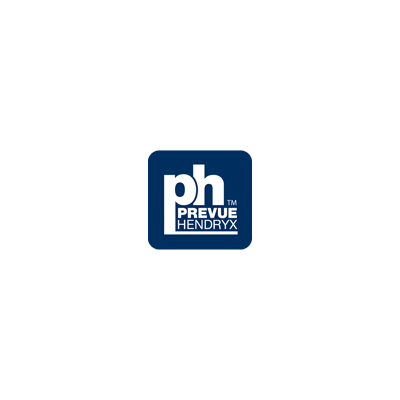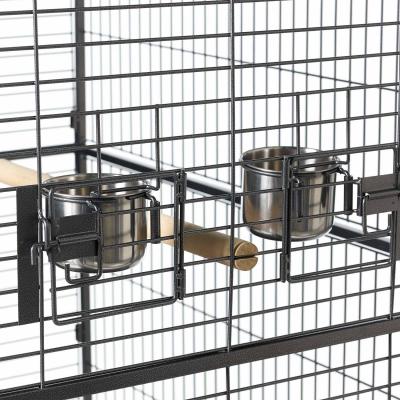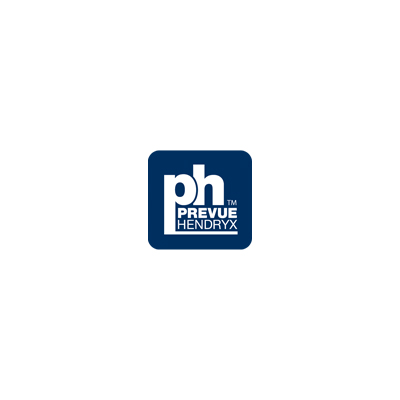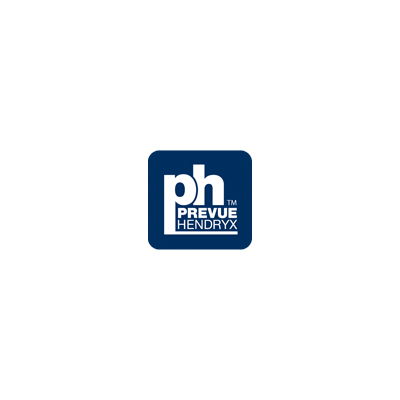 Prevue Pet Products Empire Macaw Cage 3157 is one of the largest cages on the market. The roomy square top design gives even the largest bird plenty of space to play and explore. Cage assembles easily with slip in mesh panel construction and flathead hex bolts that can not be unscrewed by birds. Cage stand base features easy rolling casters and the interior floor grille can be removed to add 10" of additional living space. Pull out bottom grille and tray make cleaning easy, while rounded corner seed guards keep your floors clean too. Included with this extra large bird cage are three stainless steel, non-tip, bowls and one hardwood perch, 1-1/8" in diameter. Our Empire Macaw Cage 3157 is available exclusively in an attractive Black Hammertone finish and measures 46" Long, 36" Wide, 78 ¼" High with 1 3/8" wire spacing and features a double locking 20" Long by 43" High front door.
| | |
| --- | --- |
| Wire Spacing | 1 3/8" |
| Inner Pack | 0.5 |
| Material | Non-toxic and pet safe powder-coated steel mesh with metal tray. |
| Unit of Sale | EA |
| Warnings | Inspect the product periodically and remove from use if it becomes worn or damaged. |
| Additional Information | This item will be shipped in 2 boxes |
| Color | Silver hammertone finish |
| Includes | 1 Eucalyptus wood Perch, 3 Stainless Steel Cups, Grille, Tray, and Seed Guard Set |
| Cleaning | Wash cage regularly with a mild soap, warm water and Prevues non-abrasive #109 Cage Scrubber. Dry thoroughly. Do not dry tray in the sun, as it can warp. |
| Overall Size | 46" L x 36" W x 78 1/4" H |
| Interior Space | 45 3/8" L x 35 3/8" W x 63" H |
| Dimensions W/ Seed Guard | 54 1/4" L x 44 3/8" W |
| Wire Gauge | 9 & 9 |
| Animal Sizes | Large, X-Large |
Instruction Manuals
3157 - Assembly Instructions
Download File
Prevue Pet Products does have replacement parts available for this item. Some, but not all of the specific replacement parts available are listed below. If the specific part that you are looking for is not listed, it does not mean that it is not available, but could mean that we do not have a specific part number assigned to the part. If you are looking for replacement parts for this item, or have any questions or comments, please fill out the Customer Service Form referenced below. Our customer service representative will get back to you and assist you with your request. Please allow 24-48 hours for a customer service representative to return your inquiry.