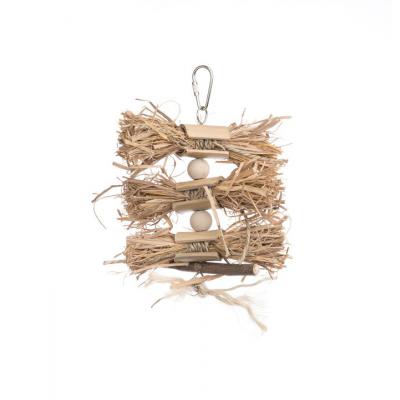 Woodland Harvest
Model Number: 62549
Product UPC Number: 048081625491
New Item!
Natural fibers satisfy pecking, preening and nest-building urges
Hardood shapes provide beak exercise and fun
All components are 100% safe and non-toxic with quick-link attachments to connect easily to your bird's cage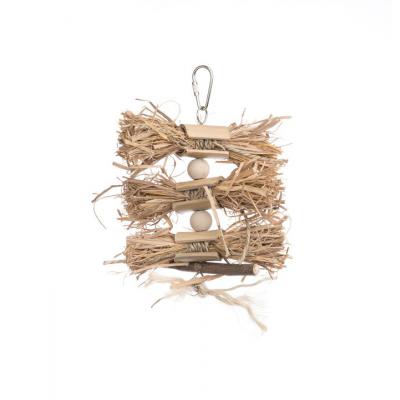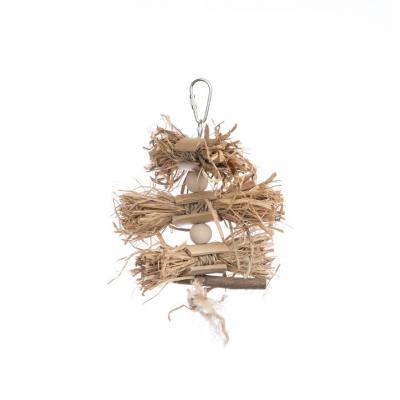 Prevue Pet Products Woodland Harvest Bird Toy 62549 satisfies natural nest-building urges while providing great beak exercise. Toy is made from natural products including bamboo, Jerami, and seagrass to satisfy plucking, preening, nesting, and foraging instincts. Woodland Harvest Bird Toy includes additional materials, such as rope and hardwood shapes encouraging beak and tongue exercise. Toy connects easily to cage with stainless steel quick-link attachments– actual measurements may vary slightly. As always, supervise birds at play. Our Woodland Harvest Bird Toy 62549 bird toy measures 6" long, 1 1/2" wide, and 8" high. Ideal for x-small, small, and medium birds measuring 4" to 18" beak to tail.