Mod Lounge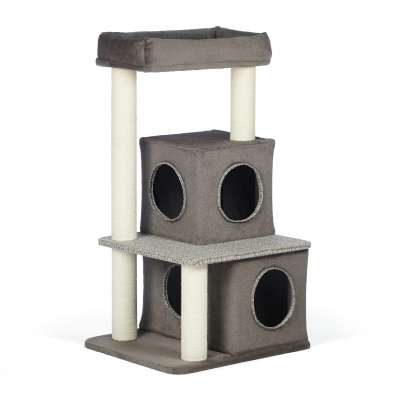 Model Number: 7330
Product UPC Number: 048081073308
New Item!
3 ft tall - perfect for active cats
Two hideaways and an elevated-view day bed gives cats a place to feel secure
Large cozy day bed with plush bumpers
Multiple jute scratching posts
Soft, breathable fabrics
Jumping/lounging terrace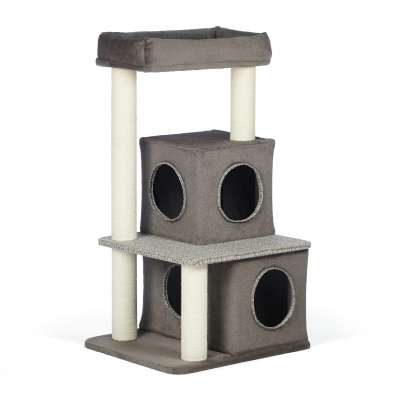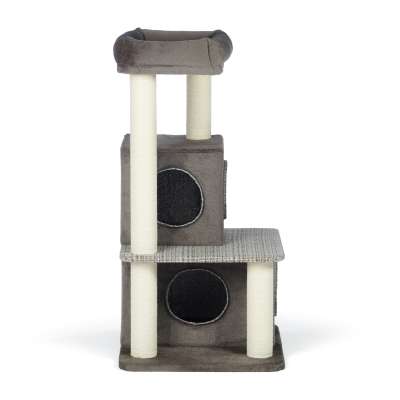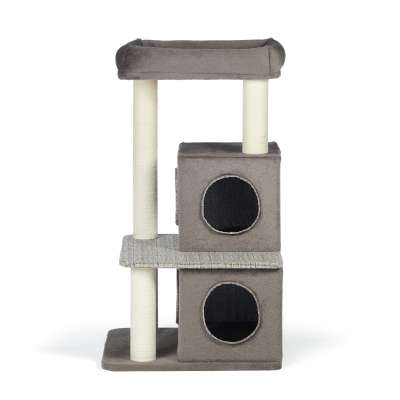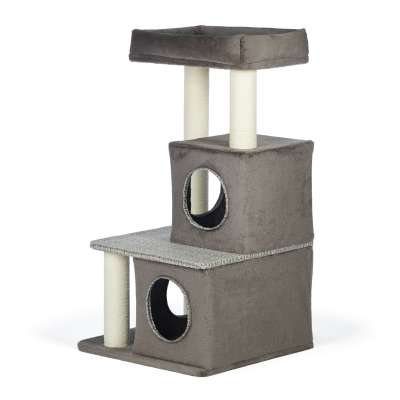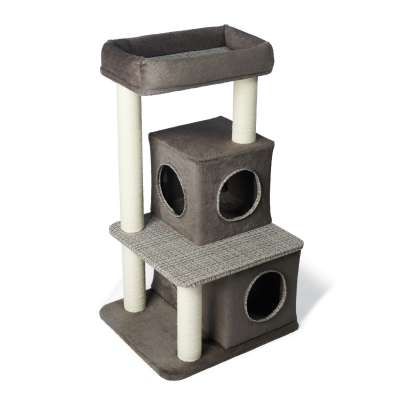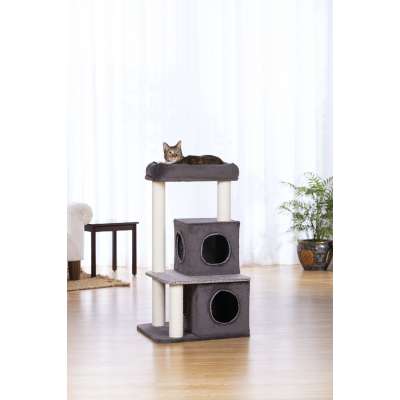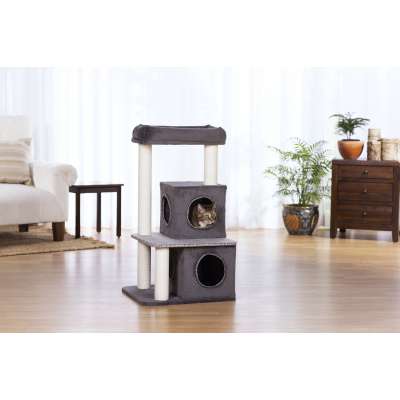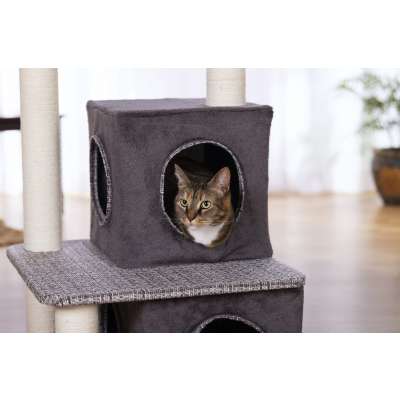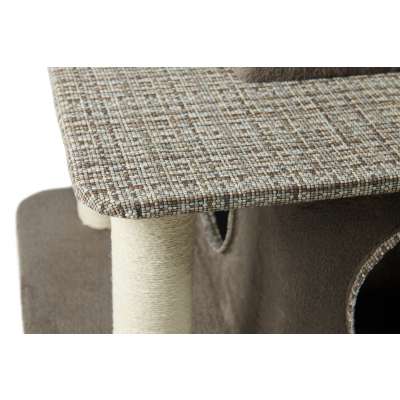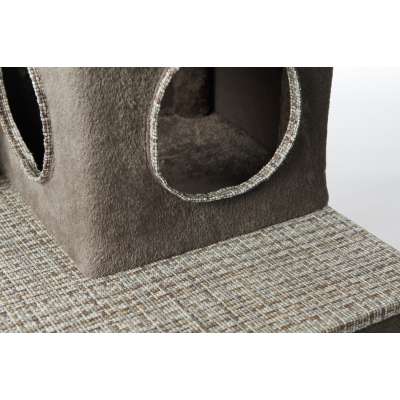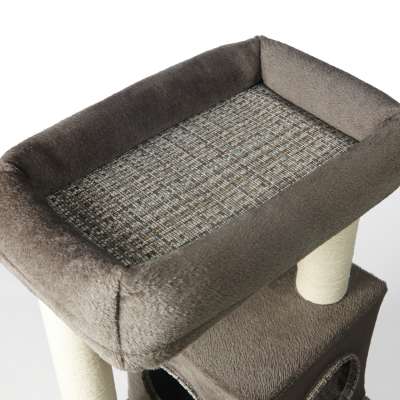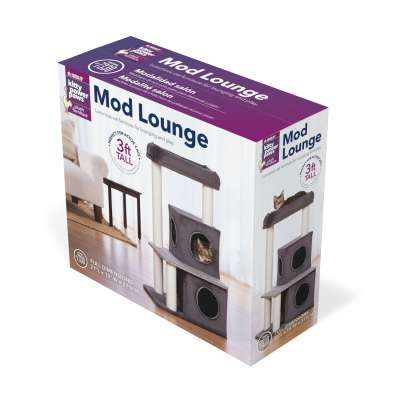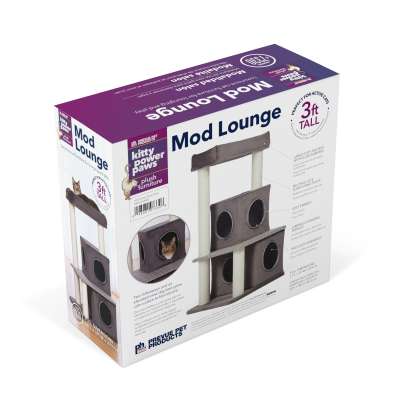 Prevue Pet Products Mod Lounge 7330 combines soft, plush fabrics with a stylish gray plaid accent fabric on the platforms, in the soft bed and accenting the entrances to the 2 large houses. When you want a piece of cat furniture that is functional and looks great in your home, choose the Mod Lounge!. The Mod Lounge features a large plush bed perfect for your kitty to survey their surroundings or for nap time. The two large hideaways are perfect for when your cat or kitten wants quiet time and to help them feel more secure. The four jute rope scratching posts offer an appealing texture to cats, curbing inappropriate scratching behaviors and saving your sofa. In addition to the cat bed, a jumping platform provides opportunities for pouncing on multiple levels. Expertly designed cat furniture with clean, modern lines assembles easily and satisfies the needs of cats of all ages, sizes and activity levels. At over 3 feet tall, this cat tree utilizes vertical space and a compact footprint to save space in your home while offering your kitty plenty of options to play, sleep, hide and lounge. Measures 21" long, 19" wide, and 37 1/2"high. Openings are 7" in diameter.
| | |
| --- | --- |
| Inner Pack | 1 |
| Unit of Sale | EA |
| Overall Size | 21" L x 19" W x 37 1/2" H |