Park Plaza Bird Cage Blush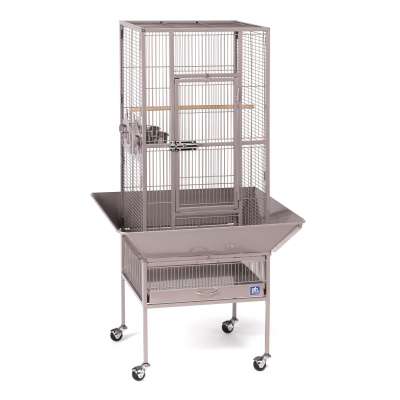 Model Number: 3351BLUSH
Product UPC Number: 048081335147
New Item!
Our popular powder-coated steel construction cage re-engineered for small birds
Large hinged front access door with dual locks
Solid-panel cup doors & wide seed guard to control debris
Pull-out grille and debris tray for easy cleaning
Cage stand base with easy-rolling casters
Ideal for parakeets, canaries and other small to medium birds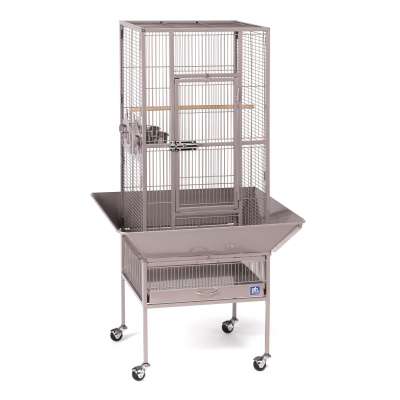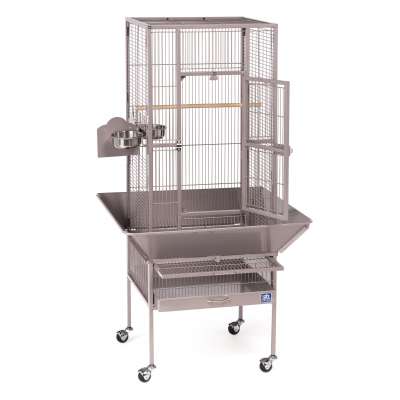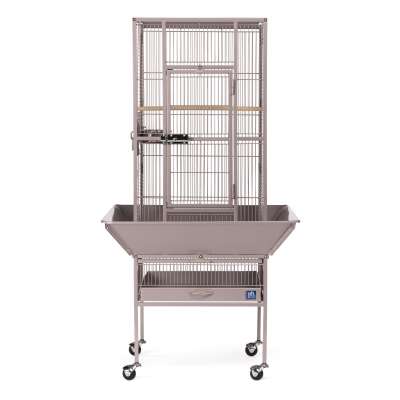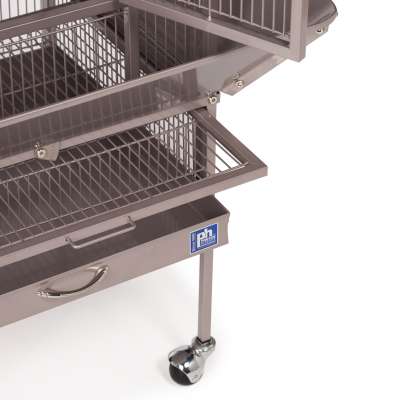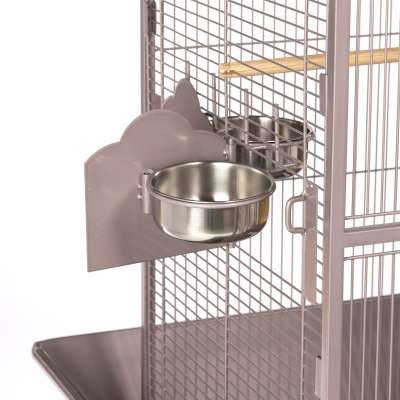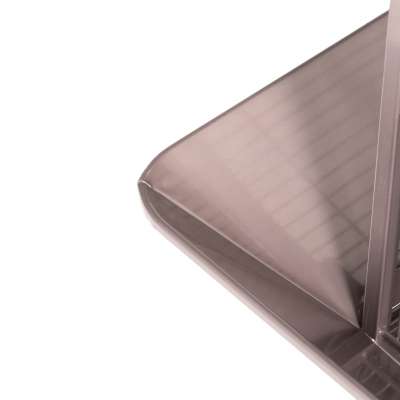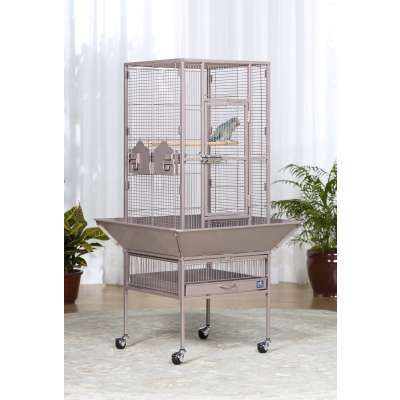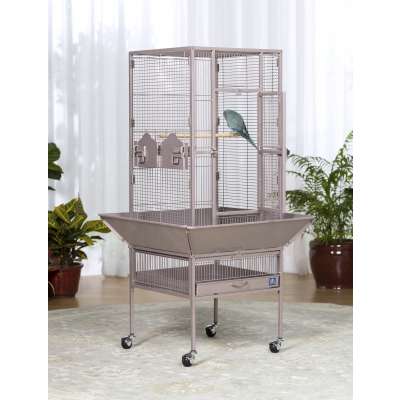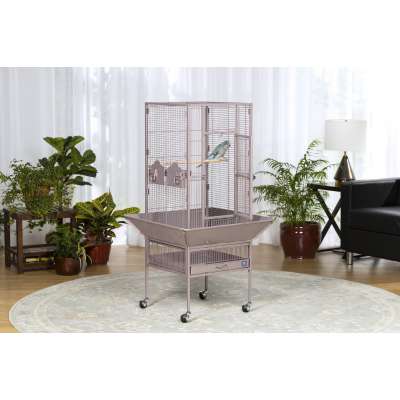 Prevue Pet Products Park Plaza Bird Cage 3351BLUSH offers quality craftsmanship at an affordable cost. Constructed of powder-coated steel, this cage is designed for parakeet, cockatiel and other small to medium sized birds. Cage includes one solid wood perch, two stainless steel cups and an easy rolling stand with casters. Pull out grille and debris tray make this cage easy to clean while the rounded corner seed guards and solid-panel cup doors control debris outside the cage. A heavy-duty lock plus additional wind-bell lock securely fasten the large front door. Measures 18" long, 18" wide and 49" high with ½" wire spacing. With seed guards measures 26 1/4" long, 26 1/4" wide. 49" high.