Small Parrot Playstand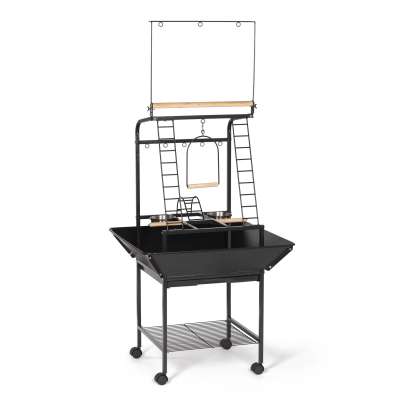 Model Number: 3181
Product UPC Number: 048081318119
Eight toy hoops for hanging a variety of treats & toys
Multiple activity areas, including ladders, perches, and swing
Removable grille in the base interior, and removable debris tray for easy cleaning
Playstand base features integrated storage shelf and easy-rolling casters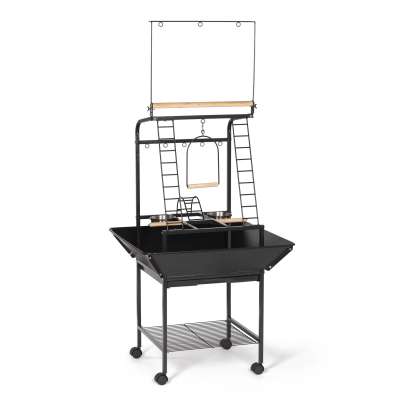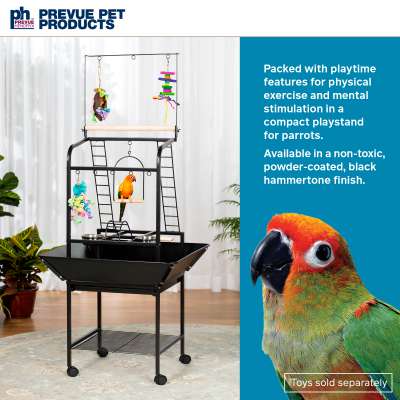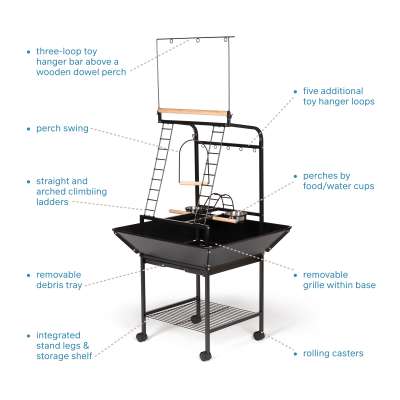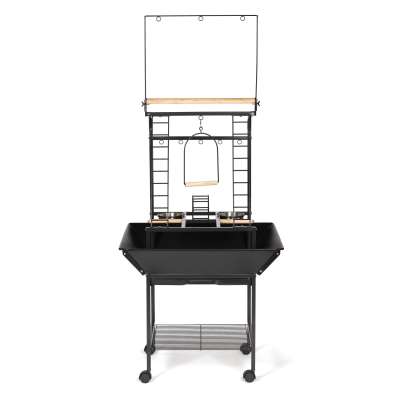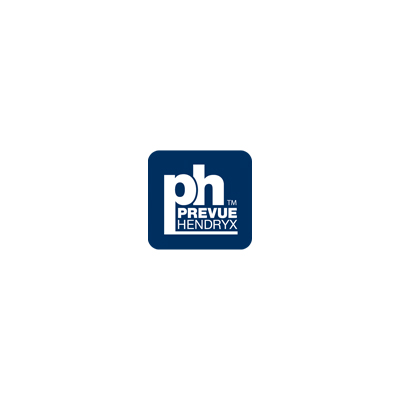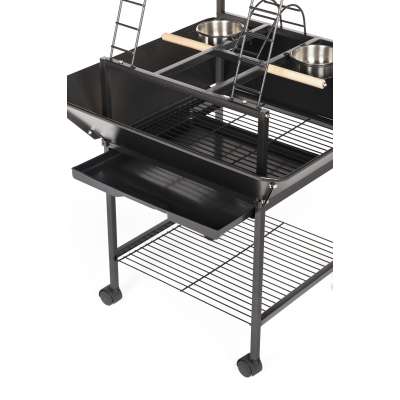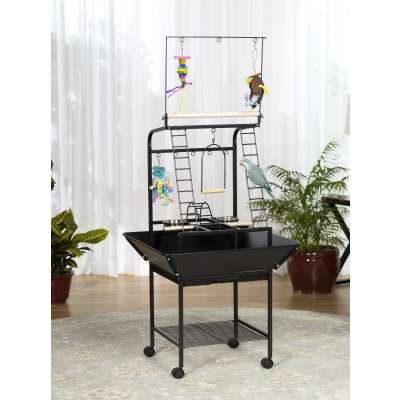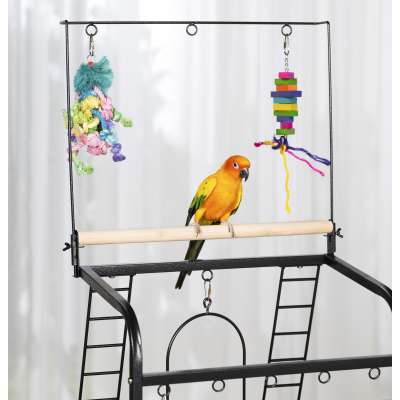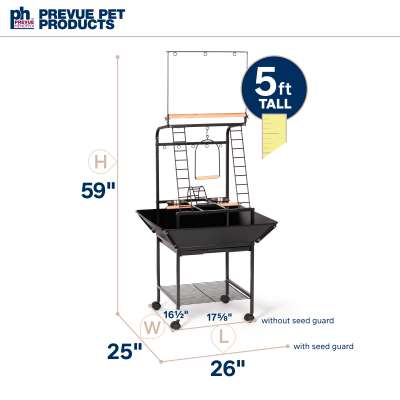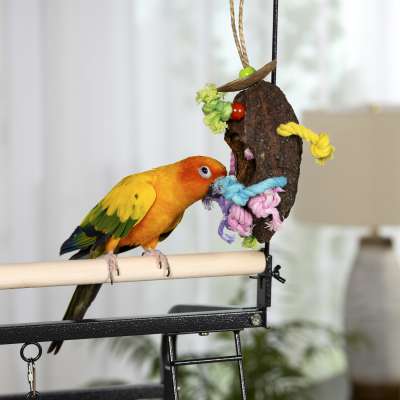 Prevue Pet Products Small Parrot Playstand 3181 includes 8 hooks for hanging multiple toys and treats, along with 3 ladders for plenty of space to climb. A swing is even included for more playing fun. Double cups provide room for food, water and treats, and the easy-rolling caster stand lets you easily move the playstand from room to room or indoors to outdoors. A pull-out tray, along with the rounded corner seed guard, make cleaning quick and easy, while the bottom storage shelf is perfect for keeping extra food, treats, toys and cleaning supplies. Our Small Parrot Playstand is available in a non-toxic, powder-coated, black hammertone finish and measures 17-5/8" long, 16-1/2" wide and 59" high to the top of the toy hook.
| | |
| --- | --- |
| Inner Pack | 1 |
| Material | Metal |
| Unit of Sale | EA |
| Warnings | Inspect the product periodically and remove from use if it becomes worn or damaged |
| Color | Black hammertone finish |
| Includes | 1 Eucalyptus Wood Perch, Toy Bar, 1 Swing, Arched Ladder, 2 Stainless Steel Cups, and Grille |
| Cleaning | Wash cage stand as needed with warm water using a damp soft cloth and mild soap. Dry thoroughly otherwise rusting may occur. |
| Overall Size | 17 5/8" L x 16 1/2" W x 59" H |
| Dimensions W/ Seed Guard | 26" L X 25" W |
| Animal Sizes | Medium, Large |
| | |
| --- | --- |
| 3181 - Parrot Playstand / small | Download |
Prevue Pet Products does have replacement parts available for this item. Some, but not all of the specific replacement parts available are listed below. If the specific part that you are looking for is not listed, it does not mean that it is not available, but could mean that we do not have a specific part number assigned to the part. If you are looking for replacement parts for this item, or have any questions or comments, please fill out the Customer Service Form referenced below. Our customer service representative will get back to you and assist you with your request. Please allow 24-48 hours for a customer service representative to return your inquiry.