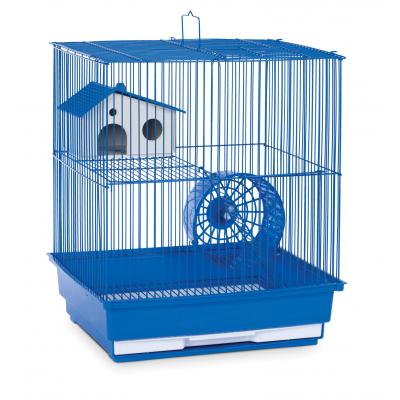 Two-Story Hamster Gerbil Home - Blue (Graphic Carton)
Model Number: 98004
Product UPC Number: 048081980040
New Item!
Top and front access doors
Pull-out tray for cleaning
Removable bottom grille
Retail-ready packaging with Spanish and French translations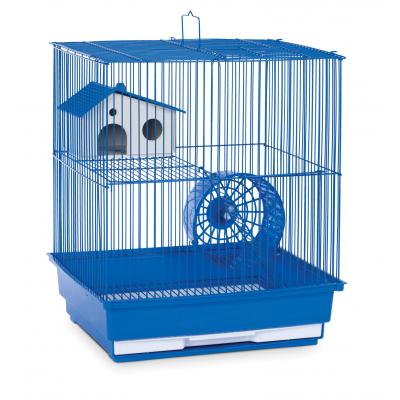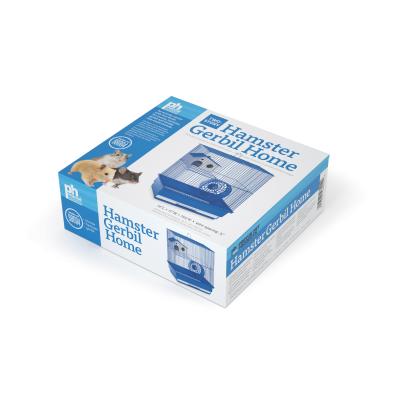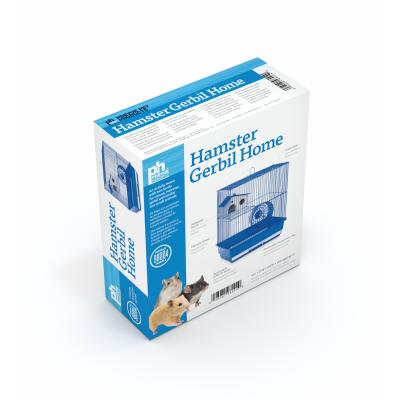 Prevue Pet Products Two-Story Hamster & Gerbil cage 98004 is the complete home for your hamster or gerbil. The included ladder, platform and house provide a place to play and hide while satisfying your pets natural instincts to be above ground level. Also included is an exercise wheel to keep your hamster or gerbil entertained and maintain necessary activity levels. Owner friendly features include a top-opening door, allowing you to access both levels of this two-story cage, plus a removable bottom grille and pull-out tray for convenient cleaning. Our Blue base and mesh color is sure to coordinate perfectly with the included accessories.